Companionship, and the six-a-day rule
In our home, we observe a six-a-day rule. This is not about vegetables, although it is analogous to that practice in terms of maintaining good health. No, it's about companionship. The following is a quote from a book by Donald John MacDonald who was from South Uist in the Hebrides and who died in 1986. The book is
Under the shadow of the Swastika
and describes the author's capture by the German Army at St Valery-en-Caux in 1940 after Dunkirk. Donald was a soldier of the 4th Battalion, Cameron Highlanders who were a part of the 51st Highland Division in the British Expeditionary Force in France. It is translated from the original Gaelic:
"For one who has never experienced it, it is difficult to comprehend the depressing effect of lack of companionship on the human mind. By lack of companionship it is not just the lack of human company that I mean. There are many kinds of companionship: birds singing in the trees; cattle and sheep grazing in the fields; the mountains; the sound of the sea – even the noise of planes and bombs exploding. Each one of these is some kind of accompaniment. You are amongst them and they play a part in your life. Although you do not speak to them, your mind is engaged in silent dialogue with them and they with you."
To see the rest of the article, go to
The Bury and West Suffolk Magazine's February 2015 Edition
Powered by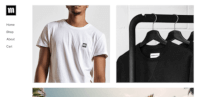 Create your own unique website with customizable templates.